Shop Now
Ultra Vial Kit: 100μL Crimp Top Polypropylene Vials w/ Caps & Pre-Inserted Ultra GC/MS/PTFE Septa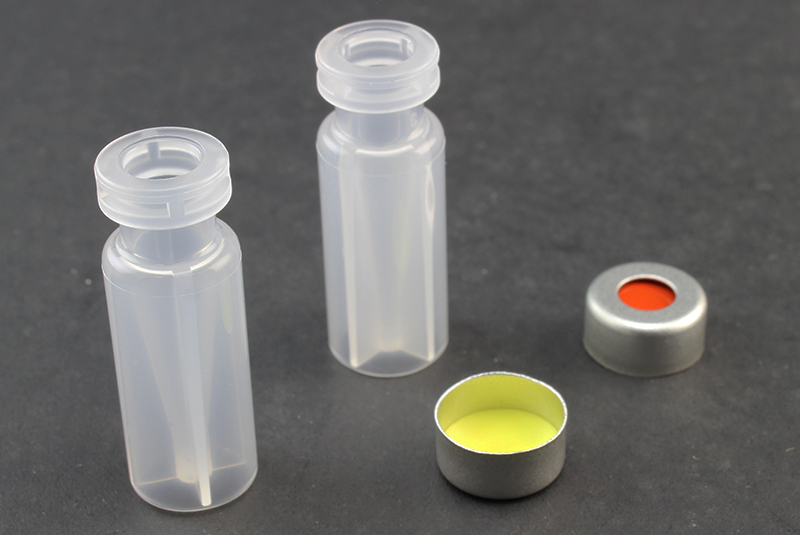 View smaller image
Product Description
• For GC/MS and other highly sensitive detectors
• Packaged in Ultra Clean White Non-Plastic Trays
• Kit contains Vials & 11mm Aluminum Crimp Caps w/ Ultra GC/MS PTFE Septa
• Chemically resistant polypropylene vials are an economical alternative for microsampling instead of using limited volume inserts.
• Ideal for sodium analysis or pH sensitive samples.
• Precision formed interior profile minimizes residual sample volume.